Please join us in prayer. Praying brings us closer to God, and also to the people or intentions we pray for. As Christians, we are all called to set aside some time for prayer, ideally every day. With time, you may develop a personal way of prayer, of intimacy with Jesus. Every form of prayer is great, for every prayer is precious toGod. The Tweeting with GOD app gives many beautiful prayers from the tradition of the Church.
"For me, my daily prayer time is a moment of union with God, whether I experience this as such or not. I pray for Tweeting with GOD and its users every day, and so do our volunteers. Will you join us in prayer?"
Father Michel Remery
Join us in prayer for the intentions of Tweeting with GOD and all the related initiatives, like Online with Saints, How to grow in faith, …
For those who encounter Tweeting with GOD, that they may find the way to God, discover answers to their questions, and grow in their knowledge of faith and love of Jesus. May they find their personal vocation, become charitable Christians to their neighbours, and grow as missionaries of God's love.
For all leaders working with Tweeting with GOD, that they may find confidence in helping others to search for answers about the faith – whilst respecting the personal freedom of every individual – and be open to the inspiration of the Holy Spirit, searching for the Will of God in everything.
For each of the team members and volunteers, that they may obtain the grace to work conscientiously, with thankfulness and joy, developing the personal gifts received from God and working with purity of intention, whilst finding self-realisation in the sight of God.
For Father Michel Remery, that he always recognises God as the foundational rock of his life and mission, finding inspiration, wisdom, inner peace and trust in his grace at every moment within the midst of manifold responsibilities.
For our sponsors, that they may be touched by God's grace and thus rewarded for their generosity; and that the necessary finances will be available to continue the work of Tweeting with GOD and all related initiatives.
For the countries where Tweeting with GOD is present, that people may live in safety, peace, and a stable environment which respects human rights, including the fundamental right to religious freedom; in particular for countries where this is not yet the case.
For our Church, that her leaders and members may always be close to Jesus and recognise the signs of the times, searching for constant renewal in proclaiming the faith whilst conserving and living the essential message of Jesus' Gospel.
For our pope, that he may be a sign of unity and inspiration for all humanity, and continues to find the strength necessary for bringing Jesus' Gospel to all the world.
Prayer to Saint John Paul II
God, our Father,
we want to extend our gratitude,
because You have given
to Your Holy Church
Saint Pope John Paul II.
Through his dedication to Your divine mercy
and his love for the Virgin Mary,
through the power of the Holy Spirit,
he has become a shining example of
Jesus, the Good Shepherd.
We pray for Your Church:
To remain faithful to the Gospel
For purification and new prosperity
Many vocations
Blessing for the New Evangelisation
And a deep love for Your Church.
Give to us by his intercession, and according to Your will, the grace which we implore:
(insert your intention here)
Our Father…
Hail Mary…
Glory be…
Saint John Paul II, pray for us.
Amen.
Imprimatur: Rt. Rev. Mgr. J.H.J. van den Hende, Bishop of Rotterdam
Prayer for Tweeting with GOD & Online with Saints
God, our Father, we thank you for the Tweeting with GOD initiatives. May these continue to be a source of inspiration to many around the globe and a way to reach out to all who are searching for you or are far from you.
Lord Jesus, you call every individual to embrace your love. Help the people who encounter Tweeting with GOD to recognise your love for them at this very moment. Inspire them to keep searching for answers, be open about their doubts, and reach out to you in daily prayer. Help them share their love, possessions and skills with those in need, and to reach out to those who are spiritually or materially poor.
Holy Spirit, you were sent to help people in their faith. Sustain with your grace all team members and volunteers of Tweeting with GOD, that they may grow ever closer to you, and that all they do may be the result of their passionate love for Jesus. May they live their life in charity to their neighbour, and spread the news of your love to everyone who wants to listen.
We ask this through Christ our living Lord. Amen.
Holy Mary, pray for us!
Saint John Paul II, pray for us!
All saints in heaven, pray for us!
Dear God,
We are grateful that we can share your message of love with others through our work for Tweeting with GOD.
Help us to be open constantly to what you ask from us, so that we will always follow your plans. Teach us how to grow in our personal relationship with Jesus, to search for you in our prayers every day and to keep learning about the faith.
Help us to work together in your Spirit and to always keep in mind the goal we are working towards, that is helping people in their relationship with you. We pray for all those who encounter Tweeting with GOD: that with the help of the Holy Spirit, they will grow step by step in their knowledge of the faith and their relationship with you.
Lord, take and receive all my liberty, my memory, my understanding and my entire will, and all that I have and call my own. You have given it all to me. To you, Lord, I return it. Everything is yours, do with it as you will. Give me only your love and your grace. That is enough for me.
Saint John Paul II, pray for us.
Amen.
The JP2 Foundation has helped publishing several publications which study the relationship between architecture and liturgy.
Catholic architecture in the 20th century
In this richly illustrated book, the works of the four architects Van der Laan are described in conjunction. Leo van der Laan designed hundreds of buildings together with his son Jan, especially in Leiden and the surrounding area. They were known as Catholic traditionalist architects, who mainly built within their own Catholic social environment. Their work shows a clear development, with their approach always showing something very specific within the current style of their contemporaries.
Dom Hans van der Laan and his brother Nico developed a fully elaborated theory about the relationship between architecture and liturgy. By not considering their proportional system of the plastic number in an isolated way, and placing it within the context of the larger whole of the world created by God, they helped generations of Catholic architects reflect on the essence of architecture. Their designs continue to attract attention due to their simplicity and special style.
Katholieke architectuur in de twintigste eeuw. De vier architecten van de Leidse familie Van der Laan, Verloren, Hilversum 2017, ISBN 9789087047075, 411 pp.
Discovering Leiden on foot
This book contains a (virtual or actual) tour of 25 highlights of the work of the four architects Van der Laan in Leiden. With their work, Father Leo and his three sons Jan, Hans and Nico have made an important mark on the architectural design of the city. Walking is the best way to (better) get to know this rich Leiden heritage. The book offers a choice between a long and a short walk. The route is clearly indicated with descriptions and maps.
"This book keeps alive the memory of a striking architectural family that has meant so much to the image of Leiden and the Netherlands. I hope that many, like me, will happily browse and read this book and go out with the book in hand in Leiden." Henri J.J. Lenferink, Mayor of Leiden.
Wandelend Leiden ontdekken met vier architecten Van der Laan, Ginkgo: Leiden 2017, ISBN 9789492093035, 72 pp.
Online with Saints (#OnlineSaints) offers a virtual encounter with 100+ saints from all around the world. Women and men, carpenters and scholars, mothers and popes, princes and paupers: their inspiring life stories are linked to real life modern questions, and together with them answers are found.
Every saint is different, with their own unique personality and destiny. Each of them found their vocation in a different way – demonstrating that God has a special plan and individual vocation for each individual. Participants are invited and helped to discern their own personal journey towards sanctity. Anyone can become a saint!
Online with Saints is developed by the team of Tweeting with GOD and integrated into the presence on social media. To learn about the lives of the saints and find a saint that can inspire and accompany your own life journey visit www.onlinewithsaints.com.
Book full of life experience
The Online with Saints App contains a "social media profile" of 100+ saints, where they tell in the first person interesting facts, quotes, prayers, and captivating stories of personal faith, love, and sacrifice. Scanning the image of the saint in the book allows them to tell their story in the first person. One can even take a selfie with the saint of choice. It is also possible to share discoveries on social media one can personalise the app through a personal Online with Saints profile.
In the Online with Saints book, every double page answers a burning question about modern life on the basis of the life experience of one or more saints. Readers are helped to grow in their relationship with God and to learn about the faith through the fascinating experiences, challenges, heroism, holiness – but also failures of some of the greatest friends of God.
The Social media profiles on Instagram, Facebook and YouTube are important channels for presenting the lives and stories of the saints.
Library
Here you find the booklist of our JP2 Library.
Titel
Auteur
JP2 Nr.
Code
Aantal ex.
Media
Een schreeuw om recht, de tragedie van het Palestijnse volk
Agt, Dries van
1189
8-Agt
1
boek
Maurice en Thérèse
Ahern, Patrick
1043
4-Ahe
1
boek
De bijbel
Algemeen
1033

2

-Alg

2
boek
Romeins Missaal
Algemeen
1160
5-Alg
1
boek
Catechismus van de katholieke kerk
Algemeen
1034
3-Alg
5
boek
Katholieke Katechismus voor volwassenen
Algemeen
1163
3-Alg
1
boek
Compendium van de catechismus van de katholieke kerk
Algemeen
1035
3-Alg
1
boek
Katholiek gebedenboek
Algemeen
1036
5-Alg
4
boek
Klein getijdenboek
Algemeen
1134
5-Alg
3
boek
Getijdenboek voor kinderen
Algemeen
1135
5-Alg
3
boek
Geloofsboek
Algemeen
1136
3-Alg
3
boek
In gebed
Algemeen
1037
5-Alg
1
boek
Ik geloof
Algemeen
1038
3-Alg
1
boek
Constituties en decreten van het 2e vaticaans oecomenisch concilie
Algemeen
1039

3-

Alg

2
boek
Geloof in beeld
Algemeen
1040
3-Alg
1
boek
Oh mijn God, Drieëenheid die ik aanbid!
Algemeen
1041
4-Alg
1
boek
Youcat
Algemeen
1226
3-Alg
1
boek
Getijdenboek, gebeden voor elke dag
Algemeen
1186
5-Alg
1
boek
Codex Iuris Cononici, Wetboek van Canoniek Recht
Algemeen
1206
3-Alg
1
boek
Omdat jij het bent
Algemeen
1164
6-KI
1
boek
Waar het woord is vlees geworden
Algemeen
1196
2-KI
1
boek
De bijbel in strip
Anderson,J & Maddox, M.
1045
2-And
1
boek
Voor de liefde geschapen
Ange, Daniel
1044
6-Ang
1
boek
Zaden van het woord
Anima Christi, Maria de
1201
4-Ani
1
boek
Over God en over ons, woorden van de pastoor van Ars
Ars
1042
4-Ars
1
boek
Belijdenissen
Augustinus, Aurelius
1171
4-Aug
1
boek
Israël
Baars, Marco en Donk, Eric van der
1175
8-Baa
1
boek
Fatima, Boodschap voor onze tijd
Baets, Aime de
1216
4-Bae
1
boek
Bernadette heeft iets gezien
Bar, Brunor en Dominique
1046
4-Bar
1
boek
Paulus, De weg naar Damascus
Bar, Dominique
1047
4-Bar
1
boek
Augustinus van Hippo, Regel voor de Gemeenschap
Bavel, T.J. van
1209
4-Bav
1
boek
Een vlam vervulde zijn hart
Beta, Katharina
1048
4-Bet
1
boek
God ontmoeten in Zijn Woord
Bianchi, Enzo
1204
6-Bia
1
boek
Martelaren van Gorcum, voorbeelden van trouw
Blijswijk, C.J. Van
1217
4-Bli
1
boek
Post voor jou! Brieven van Thérèse van Lisieux aann jongeren van nu
Boers, J.
1053
4-Boe
2
boek
Gods verbindende liefde
Boers, Joop
1049
5-Boe
1
boek
Gods zelfgevende liefde
Boers, Joop
1050
5-Boe
1
boek
Gods levengevende liefde
Boers, Joop
1051
5-Boe
1
boek
Geloof en ondervinding
Bots, Dr. J. Sj.
1052
4-Bot
2
boek
De tien geboden
Bots, Dr. J. Sj.
1210
6-Bot
1
boek
Joannes van het kruis, Volledige Werken
Brand, Paul
1208
4-Bra
1
boek
Pater Kolbe, Leven en sterven uit liefde
Buckinx-Luykx, A.
1223
4-Buc
1
boek
De holocaust is voorbij, afrekenen met Hilters erfenis
Burg, Avraham
1190
8-Bur
1
boek
Elisabeth van Dijon, geschriften
Carmelitana
1183
4-Car
1
boek
Zonen van Abraham
Chacour, E.
1193
8-Cha
1
boek
We belong to the land
Chacour, Elias
1174
8-Cha
1
boek
50 vragen over Jezus
Chapa, Juan
1054
2-Cha
1
boek
De kruisweg
Clément, Olivier
1055
5-Clé
1
boek
De Katholieke Kerk verkennen
D'Ambriosio, Marcellino
1056
3-D'Am
4
boek
Peerke Donders, schering en inslag van zijn leven
Dankelman, J.L.F.
1195
4-Dan
1
boek
In liefde verenigd
Dankers, Simon
1057
6-Dan
1
boek
Heilige ruzies
Diggele, Els
1188
8-Dig
1
boek
De heilige Jozefmaria Escriva
Dolz, Miguel
1219
4-Dol
1
boek
Franciscus van Assisi, een profeet voor onze tijd
Doornik, N.G. Van
1184
4-Doo
1
boek
De Kruisweg
Escriva de Balaguar, Josemaria
1225
5-Esc
1
boek
Ware liefde
Evert, Jason
1058
6-Eve
1
boek
Mijn katholieke geloof verklaard
Feldbrugge, Ferdinand
1059
3-Fel
1
boek
Trouwen of Samenwonen?
Garascia, Anthony
1060
6-Gar
1
boek
De Heer
Guardini, Romano
1162
6-Gua
3
boek
Het bruiloftsmaal van het lam: De mis als hemel op aarde
Hahn, Scott
1061
5-Hah
1
boek
Wees gegroet, koningin
Hahn, Scott
1063
3-Hah
1
boek
Redenen om te geloven
Hahn, Scott
1064
3-Hah
1
boek
Rome ons thuis
Hahn,

Scott & Kimberly

1062

4

-Hah

2
boek
De Martelaren van Gorcum
Hartmann, B.
1065
4-Har
1
boek
Laat je verzoenen
Hendriks, Jan
1066
5-Hen
1
boek
Maria, onze moeder
Hendriks, Jan
1179
4-Hen
1
boek
Uw geheim ligt op de tafel des Heren
Hermans, J.
1067
5-Her
1
boek
De gemeenschap van de heiligen
Hermans, J.
1068
5-Her
1
boek
Heiligen rond het altaar
Hermans, J.
1069
5-Her
1
boek
De viering van de Eucharistie
Hermans, J.
1177
5-Her
1
boek
Passie & Pasen des Heren
Hermans, J.
1222
2-Her
1
boek
Onderweg, De paus tot jongeren over de hele wereld
Herran, Pedro de la
1212
4-Her
1
boek
Francisco en Jacinta van Fatima, aan wie Maria verschenen is
Hissink, Sonja
1070
4-His
1
boek
Johannes neem jezelf toch niet zo ernstig
Hülsebusch, B. & Rothmann, R.
1071
4-Hül
1
boek
Pelgrim zijn, een gestelijk notitieboek
Hume, Basil kardinaal
1221
6-Hum
1
boek
Opdat de mensen beter worden
Johannes Paulus I
1207
3-JPI
1
boek
Het wonder van Guadalupe
Johnston, Francis
1213
4-Joh
4
boek
En God zag dat het heel goed was
Jong, Everard J.
1072
5-Jon
1
boek
Geloofsboek
Jong, Mgr. Everard de
1073
3-Jon
1
boek
Jean-Marie Vianney, Pastoor van Ars
Joulin, Marc
1074
5-Jou
1
boek
Over de drempel van de hoop
JPII
1001
4-JPII
8
boek
Ut unum sint
JPII
1008
3-JPII
1
encycliek

Redemptor Hominis,

De verlosser van de mens

JPII
1009
3-JPII
1
encycliek

Dives in Misericordia,

Over de barmhartigheid van God

JPII
1010
3-JPII
1
encycliek

Laborem Exercens,

Over de arbeid van de mens

JPII
1011
3-JPII
1
encycliek

Redemptoris Mater,

Over de heilige maagd maria in het leven van de pelgrimerende kerk

JPII
1012
3-JPII
1
encycliek
Evangelium Vitae
JPII
1013
3-JPII
1
encycliek
Sta op, laten we gaan
JPII
1003
3-JPII
1
boek
Romeinse triptiek
JPII
1004
5-JPII
1
boek
Heb vertrouwen
JPII
1005
6-JPII
1
boek
Naar Gods beeld, man en vrouw
JPII
1006
6-JPII
1
boek
Wat moet ik doen

? Johannes Paulus II tot de jongeren

JPII
1007
6-JPII
2
boek

Mulieris Dignitatem,

Over de waardigheid en roeping van de vrouw ter gelegenheid van het mariajaar

JPII
1016
3-JPII
1
encycliek

Redemptoris Custos,

Over de persoon en de zending van de H. Jozef in het leven van Christus en de Kerk

JPII
1017
3-JPII
1
encycliek
Gaat ook gij naar mijn wijngaard
JPII
1018
3-JPII
1
encycliek

Redemptoris Missio,

Over de blijvende geldigheid van de missie-opdracht

JPII
1019
3-JPII
1
encycliek
Centesimus

A

nnus

,

Ter gelegenheid van de 100e verjaardag van de encycliek Rerum Novarum

JPII
1020
3-JPII
1
encycliek

Pastores Dabo Vobis,

Over de vorming van de priesters in de huidige omstandigheden

JPII
1021
3-JPII
2
encycliek
Veritatis

S

plendor

,

Over enkele fundamentele vraagstukken van de morele leer van de Kerk

JPII
1023
3-JPII
1
encycliek
Brief van Paus Johannes Paulus II aan de gezinnen
JPII
1024
3-JPII
1
encycliek
Fides et

Ratio,

Over de verhouding van geloof en rede

JPII
1026
3-JPII
1
encycliek
Novo

M

illennio

I

neunte

,

Ter afsluiting van het grote jubileum van het jaar 2000

JPII
1027
3-JPII
1
encycliek

E

cclesia de

E

ucharistia

,

Over de eucharistie in relatie tot de Kerk

JPII
1028
3-JPII
1
encycliek

S

ollicitudo

R

ei

S

ocialis

,

Over de ontwikkeling van de mens en de samenleving

JPII
1030
3-JPII
1
encycliek
Open de deuren wijd voor Christus,

De boodschap van de zalige Johannes Paulus II

JPII
1022
3-JPII
4
boek
De navolging van Christus in jonge taal
Kempis, Thomas A
1161
6-Kem
2
boek
De navolging van Christus
Kempis, Thomas A
1203
6-Kem
2
boek
Herinneringen van zuster Lucia
Kondor, Luis
1169
4-Kon
2
boek
Jouw vragen Gods antwoorden
Kreeft, Peter
1076
1-Kre
3
boek
Schepping of toeval?
Kuhn, Wolfgang
1077
3-Kuh
2
boek
Christus legenden
Lagerlöf, Selma
1078
7-Lag
1
boek
Conversi ad Dominum
Lang, Michael
1079
6-Lan
1
boek
De stad der vreugde
Lapierre, Dominique
1187
4-Lap
1
boek
Het leven van Bernadette
Laurentin, Rene
1224
4-Lau
1
boek
Wijze woorden van de apostelen
Law, Philip
1080
2-Law
1
boek
Drie (niet) geliefden, Maria, de Kerk en de vrouw
Léonard, A,-M.
1083
4-Léo
1
boek
Kom schepper geest
Léonard, A.-M.
1081
3-Léo
1
boek
Jezus en je lichaam
Léonard, A.-M.
1082
7-Léo
1
boek
Vader, Uw Rijk kome!
Leonard, Andre-Mutien
1194
1-Leo
1
boek
Jezus Christus, de mens van alle tijden
Leonard, Andre-Mutien
1197
2-Leo
1
boek
De grote scheiding
Lewis, C.S.
1085
8-Lew
1
boek
Het probleem van het lijden
Lewis, C.S.
1086
1-Lew
1
boek
Onversneden christendom
Lewis, C.S.
1087
4-Lew
1
boek
De Kronieken Narnia: Het betoverde land achter de kleerkast
Lewis, C.S.
1088
8-Lew
1
boek
De Kronieken van Narnia: De reis van het drakenschip
Lewis, C.S.
1089
8-Lew
1
boek
De Kronieken van Narnia: Het paard en de jongen
Lewis, C.S.
1090
8-Lew
1
boek
De Kronieken van Narnia: De zilveren stoel
Lewis, C.S.
1091
7-Lew
1
boek
De Kronieken van Narnia: Prins Caspian
Lewis, C.S.
1092
7-Lew
1
boek
De Kronieken van Narnia: Het neefje van de tovenaar
Lewis, C.S.
1093
7-Lew
1
boek
De Kronieken van Narnia: Het laatste gevecht
Lewis, C.S.
1094
7-Lew
1
boek
De afschaffing van de mens
Lewis, C.S.
1192
1-Lew
2
boek
Brieven uit de hel
Lewis, C.S.
1198
1-Lew
1
boek
Met reden geloven
Lewis, C.S.
1199
1-Lew
1
boek
Hemelse zaken
Lewis, C.S.
1200
6-Lew
1
boek
Het groot middel van het gebed
Liguori, Sint-Alfonsis Maria de
1214
5-Lig
1
boek
Kiezen voor de waarheid
Linssen, Michael
1095
4-Lin
1
boek
Mijn levensverhaal
Lisieux, Thérèse van
1096
4-Lis
1
boek
Niemand is zoals jij
Lucado, Max
1097
7-Luc
1
boek
Hoe biechten wij goed?
Luna, F.
1098
5-Lun
1
boek
Hoe bidden wij goed
Luna, F.
1099
5-Lun
1
boek
Karl Leisner, Victor in vinculis
Malcurat, Marie
1172
4-Mal
2
stripboek
Waar geloof en rede elkaar vinden
Matlary, Janne Haaland
1100
1-Mat
1
boek
Augustinus, de zielzorger
Meer, F. van der
1101
4-Meer
1
boek
Elisabeth, een jonge heilige in onze tijd
Meester, Koen de
1102
4-Mees
1
boek
Thérèse van Lisieux, kerlerares van een geniale kleine weg
Meester, Koen de
1103
4-Mees
1
boek
Jubelen met de Drie-eenheid
Meester, Koen de
1104
4-Mees
1
boek
Op weg met Thérèse
Meester, Koen de
1105
4-Mees
1
boek
Uw Nabijheid is mijn vreugde!
Meester, Koen de
1106
4-Mees
2
boek
Heilige Edith Stein, Wat een diamant!
Meester, Koen de
1107
4-Mees
1
boek
Wees stil, God wil je zoveel zeggen
Meester, Koen de
1108
4-Mees
1
boek
Elisabeth, verteld door haarzelf
Meester, Koen de
1168
4-Mee
1
boek
Thérèse van Lisieux, met de ogen en het hart
Meester, Koen de
1220
4-Mee
1
boek
Louteringsberg
Merton, Thomas
1185
7-Mer
1
boek
Christus mijn passie; Karl Leisner, Martelaar van de kerk
Mussinghoff, Heinrich
1084
4-Mus
1
boek
Grote Heiligen
Nigg, Walter
1228
4-Wal
1
boek
Eindelijk thuis
Nouwen, Henri
1109
6-Nou
2
boek
Korte geschiedenis van de katholieke kerk
Orlandis, José
1110
3-Orl
1
boek
Gewetensvorming
Penning de Vries, Dr. P. Sj.
1211
6-Pen
1
boek
Marthe Robin

, Het Kruis en de Vreugde

Peyret, Raymond
1111
4-Pey
2
boek
De innerlijke rust
Philippe, Jaques
1158
6-Phi
1
boek
De innerlijke vrijheid
Philippe, Jaques
1159
6-Phi
1
boek
De helden van Assisi
Ramati, Alexander
1112
7-Ram
1
boek
Alles heeft zijn tijd
Ratzinger, Joseph
1167
5-Rat
1
boek
De kerkvaders
Ratzinger, Joseph
1113
3-Rat
1
boek
Heeft het zin christen te zijn?
Ratzinger, Joseph
1114
3-Rat
1
boek
Oefeningen in geloof hoop en liefde
Ratzinger, Joseph
1116
5-Rat
1
boek
De geest van de liturgie
Ratzinger, Joseph
1117
3-Rat
1
boek
Geloof, waarheid en tolerantie; Het christendom en de wereldgodsdiensten
Ratzinger, Joseph
1118
3-Rat
1
boek
Door en eeuwig leven
Ratzinger, Joseph
1119
3-Rat
1
boek
Waarden in tijden van ommekeer
Ratzinger, Joseph
1120
3-Rat
1
boek
Jezus
Ratzinger, Joseph
1166
2-Rat
2
boek
Jezus van Nazareth
Ratzinger, Joseph
1029
2-Rat
2
boek
Zout der aarde
Ratzinger, Joseph
1121
3-Rat
1
boek
Geroepen om te dienen
RK Priesteropleidingen
1165
6-RKP
2
boek
Durf te biechten!
Schilder, H.C.W.
1122
5-Schi
1
boek
Het verhaal van Beauraing
Schilte, Huub
1218
4-Sch
1
boek
Heiligen antwoorden
Schlichting, Annemarie
1123
4-Schl
1
boek
Heil & geluk, Christelijke spiritualiteit in theorie en praktijk
Schröder, Joris
1124
5-Schr
1
boek
Jezus Christus, De verlosser van de mens
Simon, J.
1125
2-Sim
2
boek
De gestigmatiseerde pater Pio
Smith, Jeroen
1126
4-Smi
3
boek
Met ziel en lichaam
Soria, J.L.
1127
6-Sor
1
boek
Meewerken met Moeder Teresa
Spink, Kathryn
1215
4-Spi
1
boek
Een vriend van God, Jan van het kruis
Stinissen,Guido
1129
4-Sti
1
boek
De tijdelijke dood
Sutter, Geerd de
1128
4-Sut
1
boek
De kunst van vallen en opstaan
Tissot, Joseph
1130
4-Tis
2
boek
Katholicisme voor dummies
Trigilio Jr. & Brighenti
1131
3-Tri
2
boek
De mis en het geestelijk leven
Vasconcelos, B.
1132
5-Vas
1
boek
Om het hart van de massa
Voillaume, Rene
1178
4-Voi
1
boek
In liefde onder de mensen
Voillaume, Rene
1181
4-Voi
1
boek
Het ideaal en het alledaagse
Voillaume, Rene
1182
4-Voi
1
boek
Het Geloof is een groot bezit in je leven
Weerdenburg, C.J. Van
1180
3-Wee
2
boek
Het lied van Bernadette
Werfel, Franz
1173
4-Wer
1
boek
Sint-Nicolaas
Wintzner, T. & Wagner, V.
1133
4-Win
1
boek
De winkel van de juwelier
Wojtyla, Karol
1191
7-Woj
4
boek
Zoon van Hamas
Yousef, Mosab Hassan
1176
8-You
1
boek
God tegemoet, een bloemlezing uit de mystieke werken van Sint-Jan van het Kruis
Kruis, Sint Jan van het
1233
4-Kru
1
boek
Het leven echt beleven
1014
6-KI
4
tijdschift
Vreugde beleven

–

vreugde schenken

1015
6-KI
4
tijdschift
V

o

orbereiding op het sacrament van het huwelijk

1025
6-KI
1
tijdschift

M

ariajaar

1031
3-KI
1
tijdschift
Hij leeft

,

50 vragen over leven en liefde

1032
6-KI
2
tijdschift
dvd's
Il Vangelo Secundo Matteo
1138
2-dvd
1
dvd
The Gospel of John
1139
2-dvd
1
dvd
Prins van Egypte/ Anastacia
1140
2-dvd
1
dvd
Testament; De bijbel in animatie; Moses, Ruth en Jonah
1141
2-dvd
1
dvd
Testament; De bijbel in animatie; Elijah, David & Saul en Abraham
1142
2-dvd
1
dvd
Testament; De bijbel in animatie; Daniël, Joseph, Creation and the Flood
1143
2-dvd
1
dvd
Jesus; World Youth Day 2005 Edition
1144
2-dvd
1
dvd
Jesus; The True Story
1145
2-dvd
1
dvd
The Nativity Story
1146
2-dvd
1
dvd
Paus Johannes Paulus II – A Celebration of his Life
1147
4-dvd
1
dvd
Giovanni Paolo II – L'amico di tutta L'umanita – In cartone animato documentario
1148
4-dvd
1
dvd
The Mission
1149
7-dvd
1
dvd
The Scarlet and the Black
1150
7-dvd
1
dvd
Cardinal
1151
7-dvd
1
dvd
Don Camillo & Peppone
1152
7-dvd
1x5dvd
dvd
La última Cima
1153
4-dvd
1
dvd
… quel tanto di territorio…" – La nascita dello Stato della  Città del Vaticano
1154
3-dvd
1
dvd
Si do ne – il segno del nostro tempo
1155
2-dvd
1
dvd
Discovering the Vatican – Alla scoperta del Vaticano
1156
3-dvd
1x4dvd
dvd
A Man for all Seasons
1157
4-dvd
1
dvd
Bella
1227
7-dvd
1
dvd
Il Papa Della Misericordia
1229
4-dvd
1
dvd
Saint Edmund Campion – A Hero Returns
1230
4-dvd
1
dvd
Paus Johannes Paulus II – Mini Serie
1231
4-dvd
1x2dvd
dvd
Credo – Johna Paul II
1232
4-dvd
1
dvd
See also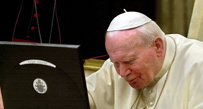 Donations
For its important work, the JP2 Foundation is entirely depending on donaties. These are used 100% for the realisation and support of the different projects, in accordance with the objectives of the Foundation.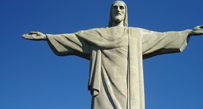 Contact
Please feel free to contact us for any questions or remarks you may have.
Study
The JP2 Foundation intends to stimulate theological and spiritual study, especially when its setup is interdisciplinary. The idea is to initiate a dialogue on an academic level with a specific sector in society.
Furthermore the JP2 Foundation intends to stimulate as much as possible that good books are being written or translated in order to be published. This concerns both catechetical and pastoral books, as well as more scientific studies.
The latter are especially interesting when they are able to lay a bridge between theology or philosophy and other scientific disciplines. The aim is not for a financial gain, but for as broad as possible a distribution of these thoughts.
The life of Saint John Paul II
Millions of people flocked together for the funeral of Pope John Paul II in 2005, and later again for his beatification and canonisation. What possessed these people, including a surprising number of young people, to stand in the heat in a crowd for hours, some six years after his death? Almost none of them had ever spoken personally to Pope John Paul II. Their experience had been limited to a view from afar, or to a quick handshake for the happy few. Yet they had welcomed this man into their hearts.
His secret? He never kept anything for himself. His listeners felt that he truly cared for them and wished true happiness for each of them. In everything he said and did, John Paul II was completely focused on Jesus, with whom he had a very personal relationship. "Anyone who sees me, sees the Father", Jesus said (Joh 14,9). In turn this blessed Pope showed Jesus to his flock. From the beginning of his pontificate he knew how to speak to the hearts of the faithful. "Open wide the doors to Christ", he said, raising his voice at the acceptance of his papacy. "Do not be afraid", he shouted to the crowd in St. Peter's Square. From the very beginning of his pontificate, JP2, as the young lovingly called him, had a special message for young people: "You are the future of the world and the hope of the Church! You are my hope!" (22 Oct. 1978).
Karol Józef Wojtyła was born in Wadowice, Poland, on the 18th of May, 1920. From his earliest childhood Lolek, as his friends called him, loved sports. In 1938 he went to Krákow in order to study philology. He was also a talented writer, poet and actor. One year later the Nazis invaded Poland and he was forced into long years of arduous manual labour in a quarry. Together with others he founded a secret theatre. In this non-violent way, unlike that of some of his friends who took up arms, he took part in the resistance against the occupier. When in 1942 he discovered that God was calling him to the priesthood, he entered the clandestine seminary of Krákow.
Just after the Second World War, on the 1st of November 1946, Karol Wojtyła was ordained a priest. Shortly afterwards he was sent to Rome in order to continue his studies. He completed his doctorate in theology in 1948. During the summer months he visited a number of countries including France, Belgium and The Netherlands. In an article he wrote he made an interesting comparison between these countries. He noticed how French Catholics had a particular interest in spiritual growth. The inhabitants of the Lower Countries on the other hand were occupied with practical and outward matters like the founding of unions. Would this be the reason that in the 1970s new ecclesial movements flourished in France, while the Dutch Church became divided by conflict?
After his studies, Wojtyła was appointed as a priest in various parishes and as a chaplain at the university. Father Wojtyła spent a lot of time with his students. He regularly organised walking, skiing and kayak trips through the mountains. On a simple altar made of stone or on an inverted kayak, they celebrated the Holy Eucharist daily. During these trips they spoke about every possible theme regarding the faith and daily life of young people. They could ask anything they wanted to their wujek (uncle) Karol and he would always give them a candid answer. Later his bishop asked him to continue his studies. He completed his doctorate in philosophy in 1953 and became professor of moral theology and social ethics. Both at the university and the seminary, he continued his conversation with young people.
In 1958 Wojtyla was appointed auxiliary bishop of Krákow. As a bishop he participated in the great ecclesiastical deliberations of the Second Vatican Council between 1962 and 1965. There he impressed the other bishops with his knowledge, his way of thinking and especially his engaging personality. He was appointed archbishop of Krákow in 1964 and he was elevated to the cardinalate three years later. Cardinal Wojtyła became a major opponent of communism. He continually pleaded for freedom, human rights and the position of the Church.
Twenty years after his episcopal ordination, Cardinal Wojtyła was elected Pope on the 16th of October 1978. He was the first non-Italian Pope after the Dutchman Adrian VI who died in 1523. The unknown Polish Pope made an unforgettable impression on the crowds gathered at St. Peter's Square with his human and humble words: "If I make any mistakes in your, no in our language, please correct me." He demonstrated his great confidence in the intercession of Mary by inserting a large M in his papal coat of arms and by his motto: Totus Tuus (totally yours), Mary.
The first of his hundreds of trips brought John Paul II to Central America, where he showed the world a new way of being Pope. He achieved a great deal through his attention for truth and freedom for everyone. His visits to Poland and the diplomatic work of the Church contributed to the collapse of communism in Eastern Europe. His fierce but peaceful fight to obtain this did not make him loved by everyone: on the 13th of May 1981 he narrowly survived an attempt on his life.
Two years later the Pope invited young Catholics from all around the world to a meeting of prayer, sharing and joy in Rome in April 1984. The next year he proclaimed Palm Sunday to be the annual World Youth Day (20 Dec. 1985). No other Pope ever managed to engage so many people as John Paul II did. Over 5 million people gathered at World Youth Day in Manila in 1995. The enthusiastic crowd called out to him: "John Paul II, we love you!" The Pope responded: "I am an old man". And the crowd cried: "Lolek, Lolek!" At which the Pope responded with his particular sense of humour: "Lolek is not serious, John Paul II is too serious. You may call me Karol!"
His message was clear but not easy. Time and again he called on his listeners to dedicate themselves totally to Christ and to accept the consequences in their own lives. Still, the (young) people continued to come and listen to him. In his enthusiasm, he frequently departed from his written text, much to the despair of his staff. He would then call himself back in line with a comment like: "Back to the text" (e.g. 13 Jan. 1995).
Amongst the subjects of his teaching are, for example, the importance of prayer, the Christian vocation, the defence of human life for everyone – also for the weakest – and the dignity of man, which is attacked by oppression, enslavement and consumerism. He proclaimed Jesus' message in terms of truth, peace, faith, freedom, liberation from fear, hope, and above all of love.
During the pontificate of Pope John Paul II, the moral influence of the Church increased. He wanted the Church to respond to the many modern challenges in the world. He started a worldwide New Evangelisation, using modern technology and communication methods. The Holy See gained diplomatic relationships with more and more countries. The Church's opinion on matters of peace, world population, human dignity and human rights, the position of minorities and human freedom, is now of great importance in world politics.
Through his unique charisma, John Paul II deeply touched many people from all over the world. In him, they each recognised something of themselves. This Pope was both a poet and worker, actor and academic, a political activist and a world leader, a mystic and a priest. He looked at the world with an open and friendly eye, and let himself be touched by what happened around him. Many remember the tenderness with which he kissed a baby that was handed to him from the audience, but also the fierceness with which he called out during the Angelus: "No more war!" (16 Mar. 2003). Furthermore he was a simple man without pretentions. Notwithstanding his heavy responsibilities, he always remained himself. He had attention for the people around him and had a love for Polish jokes and desserts.
The true source of the charisma of John Paul II can be found in his personal relationship with Christ. Everything he said and did was based on this indestructible foundation. The only way to understand this mystic Pope is by considering the way in which he devoted himself to God in everything. He rose early and started his day with prayer. He let prayer intentions from all over the world be brought up to his private chapel, so that he could pray for everyone. It is because of his intimate relationship with Jesus that he was able to speak everywhere with passion about the love for the Lord – in the streets, in churches or in stadiums all over the world.
The Jubilee Year 2000 brought some 25 million pilgrims to Rome. The Pope repeated to the 2000 Dutch pilgrims what he had said earlier during World Youth Day, quoting Saint Catherine of Siena (Letter 368): "If you would be what you should be, you would set ablaze the entire earth" (7 nov. 2000).  This was also a year of purification. The Pope asked forgiveness for the many wrongs done by people throughout the history of the Church.
During this year it was clearly visible that the Pope was ageing. Due to his illness it became more difficult for him to walk and speak. Nevertheless, he continued his apostolate and thus became a living example of the dignity of man, one which is not affected by illness or age.
Pope John Paul II died on the 2nd of April, 2005, while thousands of faithful were gathered in St. Peter's Square, praying beneath his window. During several days the traffic around St Peter's was blocked by a queue of several kilometres, in which people were patiently waiting until it was their turn to personally take leave of this great Pope. In total some 4 million pilgrims came to Rome in order to show their affection and to pray for the deceased Pope. He was beatified on the 1st of May 2011 by Pope Benedict XVI and canonised on the 27th of April 2014 by Pope Francis.
[Cf. M. Remery, Year of Faith with John Paul II, CTS: London 2012, ISBN 978 1 86082 793 8, 1-11]
Youth
Following the example of blessed Pope John Paul II, the JP2 Foundation is committed to proclaim and explain the Gospel and the Tradition of the Catholic Church, recalling the words of Saint Paul: "proclaim the message and, welcome or unwelcome, insist on it"(II Tim 4:2). Here are some examples:
The JP2 Group focuses on questions of young people concerning their faith. All questions can be asked. The objective is to deepen, in the light of faith and reason, the important themes of faith in order to give these a place in their personal life.
The JP2 Library contains about 200 good Catholic books which may help young people to deepen their faith, to work on their relationship with the Lord and discover His guidance in their own life.
The website: watwilgodvanmij.nl (What does God ask me) intends to help young people to think about important questions like: 'What should I do in life?' and 'What does God ask from me?' and thus discover their own vocation.
JP2 Books in this way intend to help proclaim and explain the contents of the faith, especially to the younger generation.
Academic studies will be supported especially where these are related to other disciplines in order to help people reflect on the role of the Gospel in society.
New JP2 Initiatives focus on anything which may help the proclamation, preaching and teaching of the Gospel and the Tradition of the Catholic Church. Special attention is given to the promotion among the young of a vital relationship with Jesus Christ .
The role of the new means of communication in the proclamation of the Gospel is fully recognized and valued.
The JP2 Foundation always works in accordance with the teachings, ethics and morals of the Catholic Church.
Donations
For its important work, the JP2 Foundation is entirely depending on donaties. These are used 100% for the realisation and support of the different projects, in accordance with the objectives of the Foundation.
We depend on your support for the continuation of the work of the JP2 Foundation:
By bank transfer to the following account:
IBAN: NL31 INGB 0005717224
BIC/SWIFT: INGBNL2A
Account holder:
JP2 Stichting
Steenschuur 19
NL-2311 ES Leiden
The Netherlands
Under Dutch tax-law, the JP2 Foundation is has been indicated as eligible for official tax-deduction on government terms regarding a Foundation for the public good.
Please do not hesitate to contact us for more information.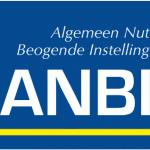 Prayer to JP2
God, our Father,
we want to extend to you our gratitude,
because You have given
to Your Holy Church
Blessed Pope John Paul II.
Through his dedication to Your divine mercy
and his love for the Virgin Mary,
through the power of the Holy Spirit,
he has become a shining example of
Jesus, the Good Shepherd.